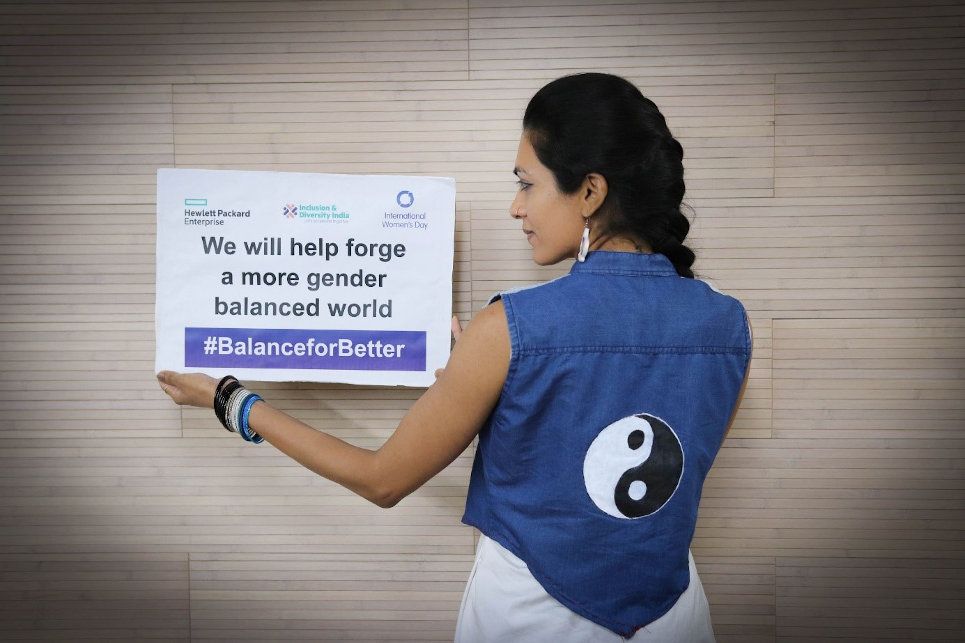 "Work that Fits Your Life" initiative of Hewlett-Packard Enterprise
"We believe that work shouldn't be your life—work should fit your life." – ALAN MAY, EXECUTIVE VICE PRESIDENT & CHIEF PEOPLE OFFICER, Hewlett Packard Enterprise[i]
In this blog post a brief picture is given on an initiative announced by Hewlett-Packard in April 2019, the "Work that Fits Your Life" initiative.
"Our 'Work That Fits Your Life' program centers on life outside of work, so our people can focus on what matters most to them at different times in their lives—whether they're growing their family, reentering the workforce, or nearing retirement. With this program, HPE is leading the way in workplace flexibility, family leave, and returnships." – Alan May, Executive Vice President and Chief People Officer, HPE [ii]
As part of the 'Work That Fits Your Life' initiative, the following innovations have been introduced at HPE:

| | |
| --- | --- |
| Wellness Fridays to promote overall health and well-being by leaving work early once a month so people can take time out for themselves | Enhanced Family Leave to provide a minimum of six months fully paid leave for moms and dads after the birth or adoption of a child. |
| Parental Transition Support for parents who want to return gradually by working part-time for up to 36 months after the birth or adoption of a child. | Retirement Transition Support for those within a year of retirement who want to ease into it by working part-time, for however long they and their leader agree. |
| Career Reboot with job opportunities and training at HPE for people who left the workforce for an extended period; for example, to raise a child. [iii] | |
Carrier return is not easy. Any company who recognises this and creates a return-to-work programme will be of great help to those who are temporarily out of work for whatever reason, and may find dedicated employees who are grateful for the help they receive. They also help workers at the aggregate level, and a well-qualified worker can return to a position that matches his/her skills and previous experience, rather than being forced to accept a lower-skilled position because of the absence.
What exactly is the HPE Carrier Reboot Program?
Those individuals could apply for the program, who had at least five years of experience and have been out of the labour market for at least 12 months. The program offers:
A temporary assignment of up to 12 weeks.
Online training to update the candidate's technical knowledge and skills.
Mentoring, buddy programs and other forms of networking support.
The possibility to apply for a full-time job at the end of the assignment.
These quotations taken from the announcement of the program at the website of Path Forward, an organisation that supports HPE in their Carrier Reboot program is outstandingly positive. It describes the intention behind the whole program, and the quotation shows the dedication, which is really good reading for anyone who supports diversity and inclusion in the workplace:
"At Hewlett Packard Enterprise, our people are at the heart of what we do. It's why we offer benefits that help our employees be their best and love what they do. It's also why we offer Career Reboot—an industry-leading benefit that allows for a smoother, more confident transition back to work. … We are a company strengthened by people of different ethnicities, cultures, generations, abilities, education levels, sexual orientation, and gender identities. We believe that innovation is the by-product of an inclusive and diverse workplace. Behind every one of our breakthrough technology solutions is a group of thinkers, individuals who examine our customers' challenges from different perspectives and every possible angle. Our inclusive culture recognizes brilliance in all forms and emphasizes the inherent worth of unique traits. In fact, we consider inclusion and diversity to be one of our strongest business assets as well as one of the most valued aspects of our culture. At HPE, you can bring your full self, everything that makes you unique, to work every day."[iv]
The whole programme is very welcome, and the HPE's willingness to spearhead the necessary social change initiative is also very commendable. It will certainly have a big impact that one of the largest multinationals on earth has recognised and acknowledged that there are times in the lives of employees (mostly women) when their lives cannot be about work. And that is right. However, as soon as this period is over, these (female) workers would return to work and a bridging programme is needed to ensure a smooth return. HPE, to everyone's delight, has recognised this need and has been at the forefront of change with its Work that Fits Your Life and Carrier Reboot initiatives. We hope that many others will follow suit, and to sum up, congratulations, HPE!
The opinions of the author are their own and do not necessarily reflect the opinions of the Consortium
---
[i] https://www.hpe.com/us/en/newsroom/blog-post/2019/04/leading-the-way-in-workplace-flexibility.html
[ii] https://www.pathforward.org/your-path-forward-at-hpe/
[iii] https://www.hpe.com/us/en/newsroom/blog-post/2019/04/leading-the-way-in-workplace-flexibility.html