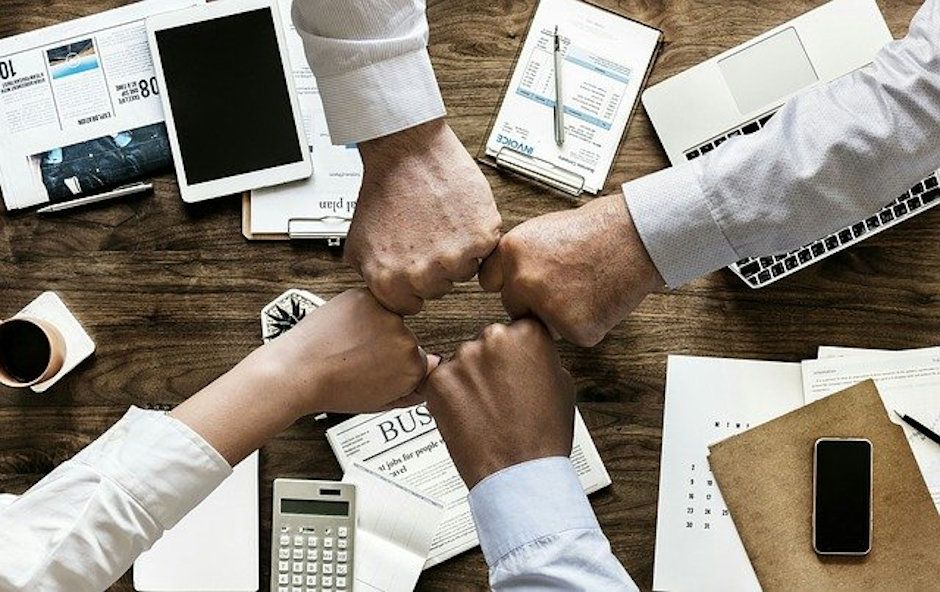 Attracting different generations to the labour market
Today's multigenerational employee teams consist often of four different generations, i.e.:
Gen Z (born 1997-2012),
Millennials (1981-1996),
Gen X (1965-1980) as well as
Boomers II (1955-1964).
The EU Green Paper on Ageing[1] published in January 2021 states the EU's working-age population has decreased during recent years. In order to avoid future labour shortages and a subsequent subsiding of well-being in Europe, it is vital to bring more people into the labour market and to enable longer individual working lives.
What potential target groups need to be addressed to increase their labour-market participation? Are they highly represented in a specific generation?
Gen Z: People with migrant background
Millennials: Parents
Gen X: Carers
Boomers II: Older workers
All generations: People with disabilities, Women
What kind of support do these groups need to increase their labour-market participation?
Apart from the legal requirements (e.g. work permit, right of residence), people with a migrational background need a workplace that ensures the individually required education and training, as well as personal support. This goes on to entail a working environment that not only promotes but is also respectful of diversity.
Parents and carers both tend to other family members and for that reason have similar needs. Due to their family responsibilities, they themselves are usually not very flexible in terms of place of employment and working hours, they are not able to work full-time and often need flexible working time arrangements at short notice. In order to support these vulnerable groups and to encourage a better sharing of caring responsibilities between women and men, a new EU directive on work-life balance for parents and carers entered into force in July 2019[2].
https://audiovisual.ec.europa.eu/embed/index.html?ref=I-136352&lg=EN
The motivation for older workers to continue working is highly dependent on their individual financial situation and health condition. Due to lower state pensions, many pensioners in Europe have to work in order to meet their living costs. At the same time, initial research reports show that the introduction of actuarial deductions encourages older employees to continue working and postpone the pension benefit claiming date[3]. However, workers in non-physically demanding jobs opted for this more often than those working in white-collar jobs – a fact that may be related to health reasons.
People with disabilities require individual solutions in terms of place of work, working hours, working environment and facilities, as well as technical and personal support. If these conditions are met, they can develop their full working capacity and become long-term employees. Active company diversity management will ensure their permanent well-being at the workplace.
Many women are mothers and carers for family members, but not all. Children may have grown up, but women face problems that prevent a return to the labour market: balancing a full-time job and household, commuting to work without affording an extra car, as well as skill obsolescence or skill gaps, in particular with digital skills, are some of the obstacles. Individual training and lifelong learning, part-time arrangements and digital work settings are suitable employer offers that will attract females. More women in the labour market will not only close the gender gap in society, but bring in important team skills. Scientific research showed that gender-mixed teams, in particular those with female leaders, gain better results than homogeneous male or female teams. Women are better at managing finances and resources, female employees or managers show more empathy, which can lead to a better team atmosphere, and women tend to be more level-headed in difficult situations.[4]
Therefore, there is potential in Europe to attract more people from all generations to the labour market.
Get inspired by best practice examples from EU Member States:
https://op.europa.eu/de/publication-detail/-/publication/eeaeb9c5-7c40-11e9-9f05-01aa75ed71a1
---
[1] https://op.europa.eu/de/publication-detail/-/publication/d918b520-63a9-11eb-aeb5-01aa75ed71a1/language-en
[2] https://eur-lex.europa.eu/legal-content/EN/TXT/?uri=celex%3A32019L1158#PP4Contents
[3] https://www.mpisoc.mpg.de/fileadmin/user_upload/MEA-DP_21-2020.pdf
[4] https://www.familienpakt-bayern.de/infocenter/massnahmen/bsp-div-teams.html
---