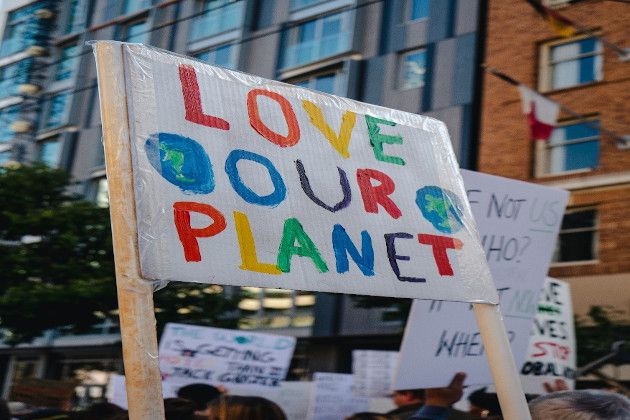 Eco-friendly policies and climate change initiatives – how are they viewed by different generations
About the survey
The survey, published by https://www.pewresearch.org/, was conducted in US, from April 20 to April 29, 2021, and includes an oversample from Ipsos' KnowledgePanel (KP) members ages 18 to 24. A total of 13,749 panelists responded out of 16,924 who were sampled, for a response rate of 81%.
Background
In the first year of Joe Biden's presidential term, climate, energy, and environmental policy have been the subject of renewed federal attention. The United States has rejoined the Paris Agreement on climate change, the Environmental Protection Agency has moved to sharply restrict greenhouse gas emissions, and Biden has outlined a range of policy goals, including getting the U.S. to "net-zero" by 2050.
Generational differences
There are meaningful generational differences over the need for climate action, and engagement with the issue. Younger activists are often at the forefront of the climate debate, with voices such as those of Greta Thunberg and the Sunrise Movement – a youth-led political organization urging increased attention to climate change – among the most visible in global conversations advocating climate action. Younger Americans – Millennials and adults in Generation Z – stand out in a new Pew Research Center survey particularly for their high levels of engagement with the issue of climate change. Compared with older adults, Gen Zers and Millennials are talking more about the need for action on climate change; among social media users, they are seeing more climate change content online; and they are doing more to get involved with the issue through activities such as volunteering and attending rallies and protests.
Political engagement (have taken at least one of four actions: donating money, contacting an elected official, volunteering or attending a rally) of the generations:
Gen Z: 32%
Millennials: 28%
Gen X: 23%
Baby Boomer: 21%
The survey finds that, when asked about engaging with climate change content online, those in Gen Z are particularly likely to express anxiety about the future. Among social media users, nearly seven-in-ten Gen Zers (69%) say they felt anxious about the future the most recent time they saw content about addressing climate change. A smaller majority (59%) of Millennial social media users report feeling this way the last time they saw climate change content; fewer than half of Gen X (46%) and Baby Boomer and older (41%) social media users say the same.
Other relevant results of the survey:
Gen Z, Millennials are more active than older generations addressing climate change on- and offline
Younger generations are more willing than older to give up on fossil fuels
More than one-third of Gen Z adults say climate change is a top concern
Gen Z, Millennials discuss need for action on climate change more often
56% of Gen Z social media users say they have seen content focused on addressing climate change
What`s in it for us
There are differences in how different generations perceive climate change and how and if they choose to take actions, what they are willing to sacrifice. However, as an inclusive workplace, we shouldn`t consider it a problem. On contrary, let`s create attractive options, volunteering events, and policies all generations can benefit from.
The opinions of the author are their own and do not necessarily reflect the opinions of the Consortium.
Source: https://www.pewresearch.org/science/2021/05/26/climate-engagement-and-activism/